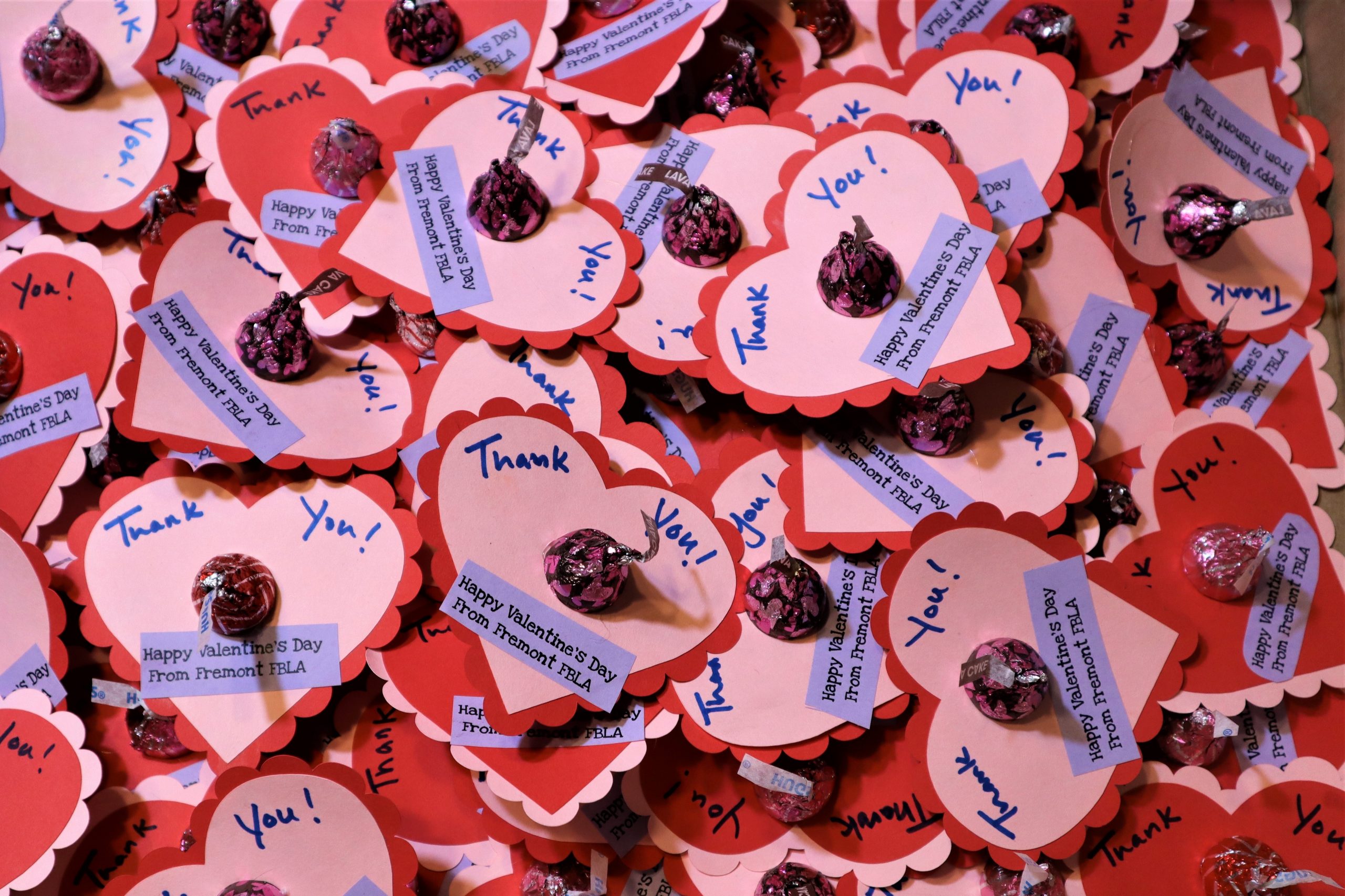 A box full of Valentines to give to the Fremont staff.
The Fremont Future Business Leaders of America wanted to thank the middle school staff for all the work they have done this year. They did this by handcrafting Valentines with a sweet treat and a thank you message on it. FBLA members delivered them to all of the teachers and staff by placing them in their boxes. Students did this on Thursday to ensure that the staff got them before Valentine's Day.
Zoey Godfrey, a participant in the project and eighth-grader at Fremont Middle School, thinks it is very important to thank the Fremont staff.
She said, "They help us learn and do so much for us. They also encourage us to try new things and prepare us for all the new possibilities that come our way."
This small act of kindness could make a huge difference. The staff at Fremont has been going through a lot with COVID-19, and FBLA wanted to try to brighten up the day for the staff.
Kathi Swanson, 8th grade ELA and publications teacher at Fremont, holding up her Valentine.